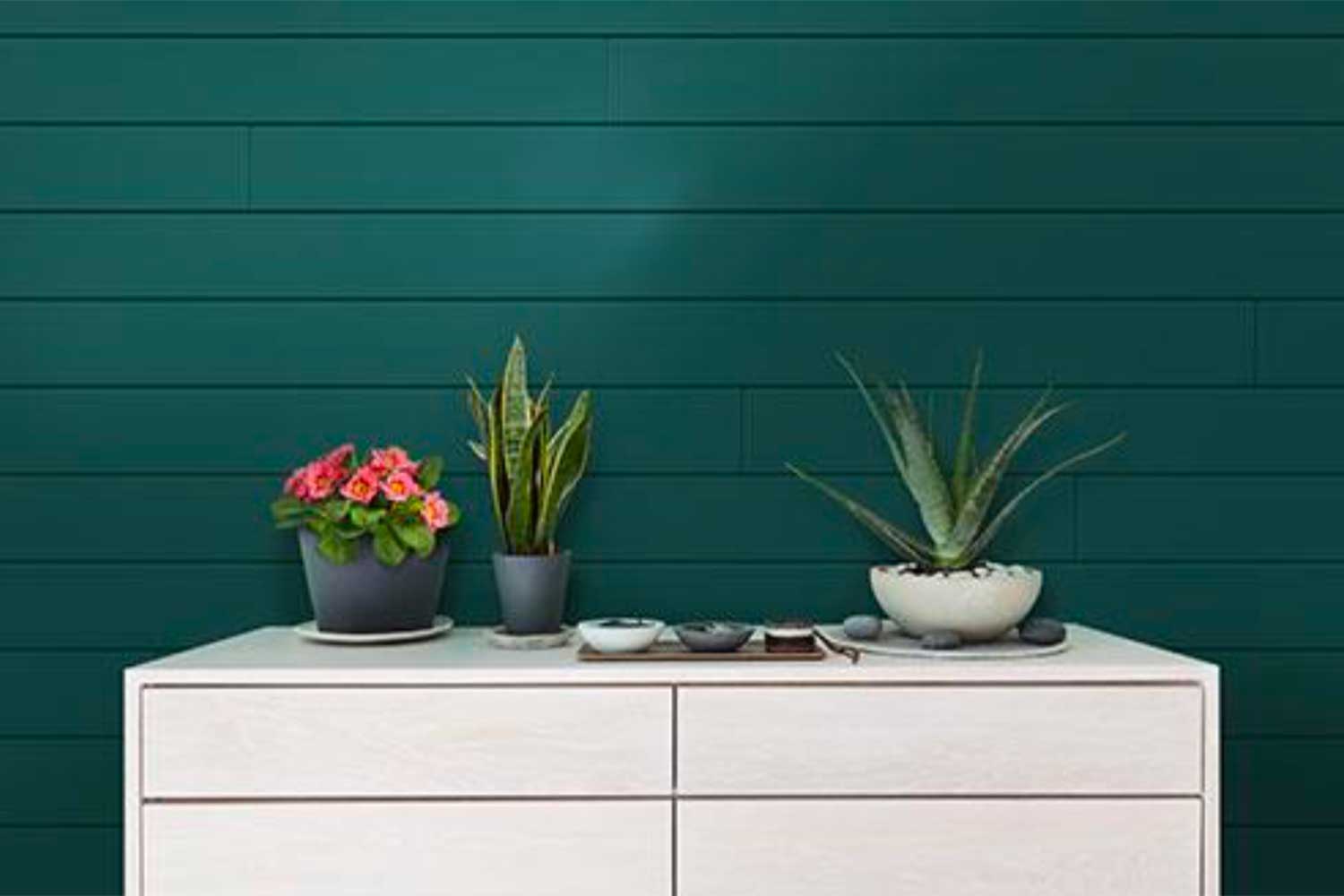 As 2019 is slowly coming to an end, we wanted to take a moment to look back on all the popular paint trends that have been seen in many homes this past year. Paint is a very important feature that can change the whole feeling and mood in any space. Choosing the right paint color can benefit your home and brighten up a room. Many paint colors bring us emotions and different feelings which is why people should take their time when deciding on their next wall color. Different colors can bring many phycological effects and can alter our state of mind. As an example, colors such as blue and green are proven to create a more relaxed and calming environment. When we see yellow, we often correlate it with feelings of happiness and joy which is why some people choose yellow as a paint color for their home. If someone is wanting a more sophisticated feeling space, they may choose purple paint which is known to bring feelings of luxury and royalty. It is a good idea to keep in mind that whichever paint color you choose will create the atmosphere in your home, so choose wisely and listen to what your heart desires!
Neutrals
Neutral paint colors such as whites, creams, soft greys and muted tones have always been booming the interior design market. Neutral paint shades do not seem to go out of style, which is why in 2019 many homes have been painted in a simple white shade for a more minimalistic space. Neutral colors can make any space feel brighter and can make décor pieces pop, therefore many people seem to lean towards these shades. If you are struggling to choose the perfect color for your walls, you can't go wrong with any shade of white for a clean and crisp look. At Aldebaran homes, white walls are commonly seen in our show homes as they make the space feel bigger and help to highlight the main features of the floorplans!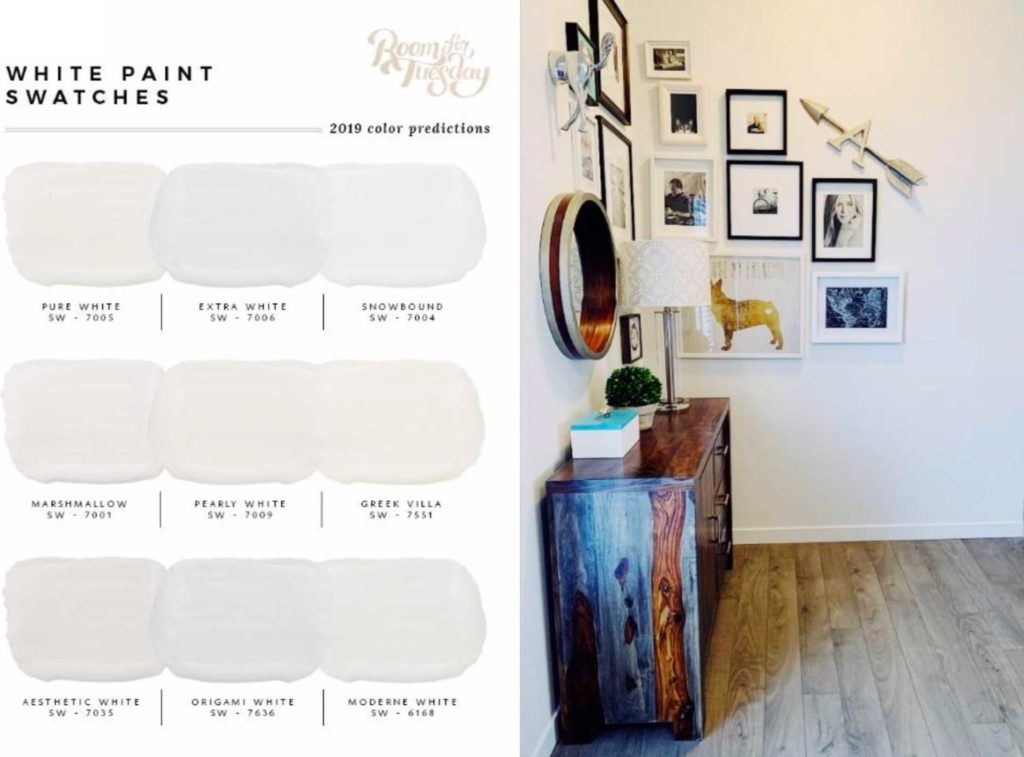 Shades of Blue
Blue paint has also been popping up on the market this past year. Monochromatic blue shades such as Behr's paint called Blueprint-S470-5 and Dark Navy-S530-7 have been trending in 2019. Pastel blues are very popular and can help make a space feel more peaceful and create a tranquil vibe. An ideal room to apply blue paint to walls that need an upgrade could be a bedroom or a living room where you want to unwind after a long day. Blue paint can look stunning for a more traditional style space or to add a pop of color on an accent wall. Explore the world of blue hues for your home to add a creative touch in any room!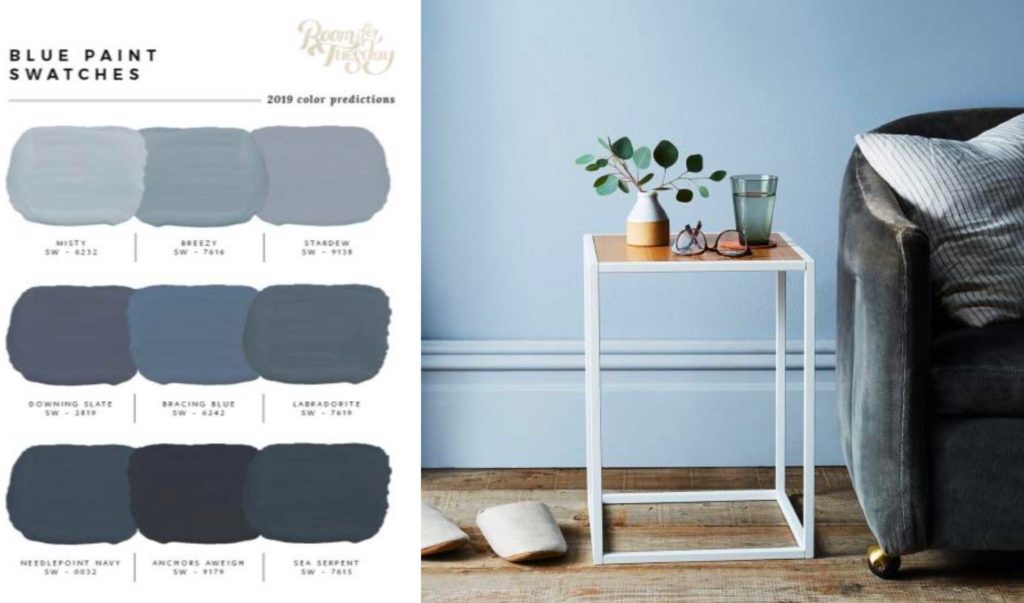 Dark Green
For a more natural feeling space, darker shades of green have also been used in homes in 2019. The luxurious dark green shade called Night watch-PPG1145-7 has been listed as the color of the year! This beautiful jewel tone colour creates a sophisticated atmosphere and can work well in a modern style home. This shade is a deeper looking green that can be styled with wooden elements to bring feelings of the outdoors inside your own home. To cause a sensation of renewal, balance and peace into your space, opt for dark green paint and come home to an earth-toned aesthetically pleasing abode.