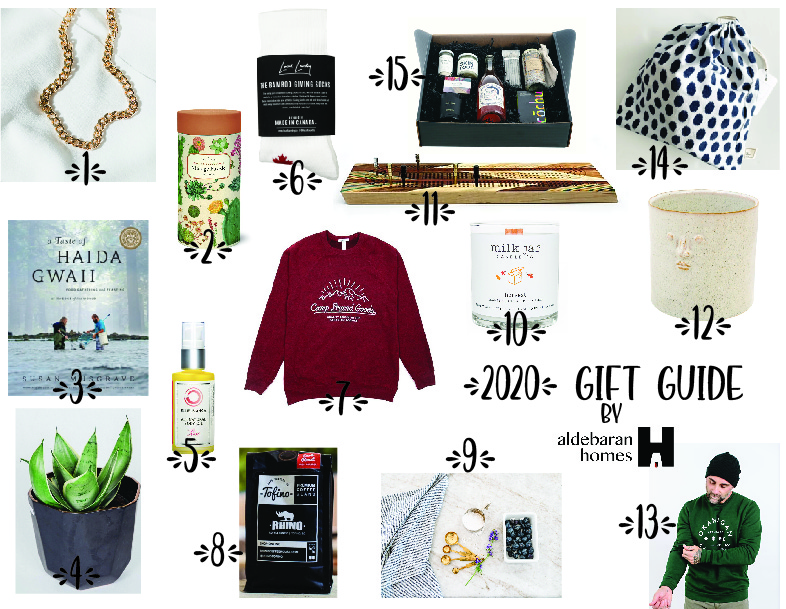 Shop Local Christmas Guide 2020
Happy Holidays everybody! We were doing some last minute Christmas shopping and thought we'd put everything we found into a blog post for you all. This year it's more important than ever to shop local so everything on the list is from small local (Western Canadian) businesses. We hope you find this list helpful and do let us know if you have any other great finds you'd like to share!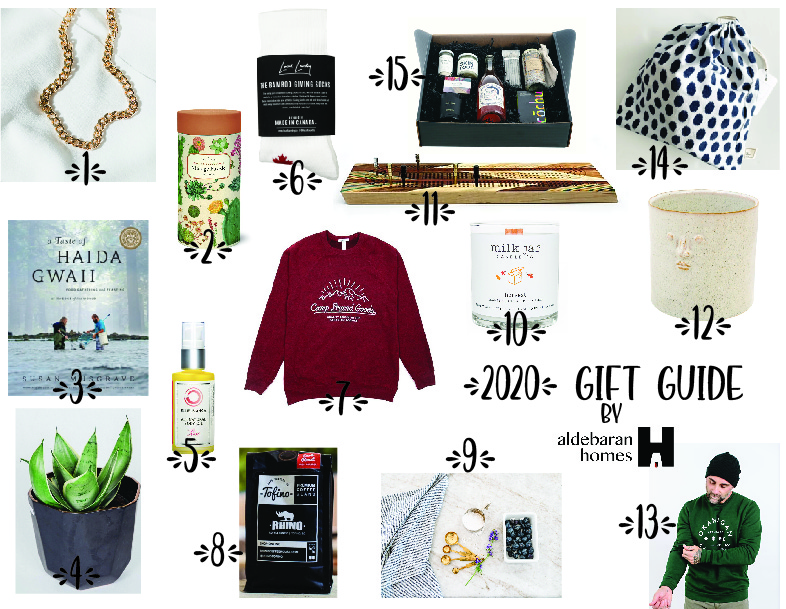 1). Necklace by Lavender & Grace . For the ladies on your list, we're not gonna lie. You can't go wrong with jewelry. Lavender & Grace makes the cutest jewelry right in the heart of the Okanagan – Kelowna. A great gift that your significant other, sister or mother would be ecstatic to open on Christmas morning. Another great option for finding some beautiful local made jewelry is at your local farmers market! They have lots of booths where you're sure to find something perfect while at the same time supporting local!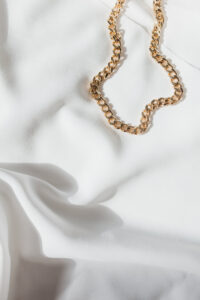 2). Cavallini Vintage Puzzles from Canary Good . Having troubles finding something for the person who has everything? A puzzle like this one from Canary Goods is the perfect gift for them! Puzzles definitely made a great come back this year with quarantine and they're a great way to spend some quality time with your loved ones on Christmas morning. The packaging is cute and even comes with a draw bag inside to keep the pieces together! You can order these online or visit them at their store in Kensington (they have amazing smelling soaps as well that we can't get enough of).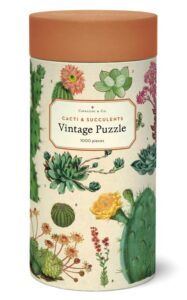 3). A Taste of Haida Gwaii by Susan Musgrave .  Whether you're shopping for the food lover in your life, the traveler or anyone in between, this is a great cookbook to share. This book offers stunning photos of the west coast accompanied with recipes and stories. It's sure to keep them occupied Christmas morning – and then maybe you could sneak a peak as well! There's so many great locally owned book stores in Calgary and Kelowna. Try The Next Page in Inglewood or Shelf Life Books!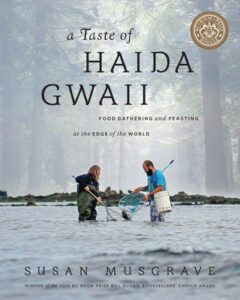 4). Plants . You may have guessed from our last blog post that we're big plant lovers over here at Aldebaran Homes. Plants are the perfect gift for anyone and there's soo many amazing local plant stores in Calgary and Vernon! Try Plant it Modern in Calgary or Better Earth Gardens in Kelowna. If this will be one of their first plants it's a good idea to go with something easy to care for like this Snake plant or some Aloe Vera!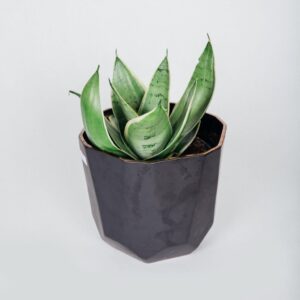 5). Rose Skin Oil by Ellie Bianca . Every girls favorite – roses! Give the gift of self care for Christmas. Ellie Biancas flagship store is located in right in Calgary. This is a great stocking stuffer idea – and you're supporting local!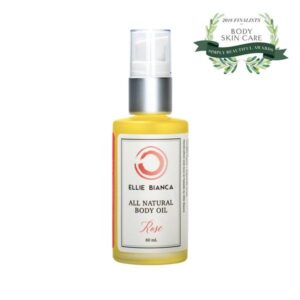 6). The Giving Socks by Local Laundry  . These are a great gift for anybody but esspecially the men on your list. Local Laundry had the amazing idea of the Giving Socks. For every pair of socks you buy they donate a pair to a homeless organization throughout Canada. So not only are you giving a great gift to someone close to you – you're giving a gift to a stranger in need. They have Giving Toques as well as blankets – make sure you check them out!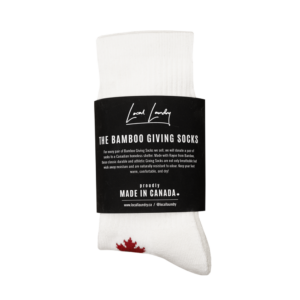 7). Camp Brand Goods Sweater from The Livery  . It was a little hard this year to give our loved ones a hug because of quarantine so why not get them a sweater from Camp Brand Goods! These sweaters are soo so soft and are just like getting a hug. Promise. You can even order them online from The Livery where you might be able to find a couple other cute gifts (maybe even one for yourself?)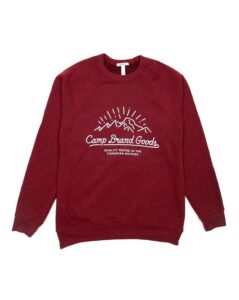 8). Rhino Coffee House . Do you have a coffee lover in your life? I can't even imagine starting the morning without coffee (and maybe sometimes the afternoon as well). This is the best coffee roasted in Tofino. Order some with a little coffee mug or thermos and you've got the perfect gift!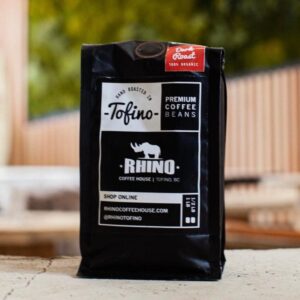 9). The Kitchen Essentials Package from Vintage Society  . This is the cutest little package with everything from measuring spoons to a kitchen apron. Take a peruse through their shop and you might find something else that catches your eye! *ahem* these adorable market baskets, anyone?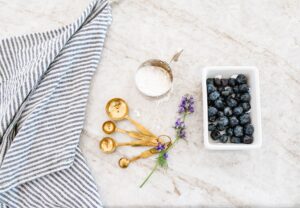 10). Milk Jar Candles . Everybody loves candles, right?! Milk Jar Candles are local to Calgary and smell so so good. Not only that but they have wooden wicks that add a very pleasing crackling sound to your evening in. So many scents to choose from and you can't go wrong with any of them! Pumpkin Spice anyone?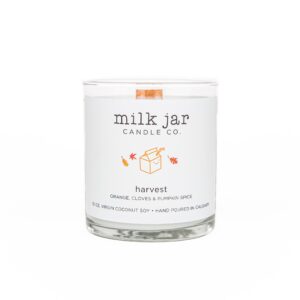 11). Cribbage Board from DYP Refillery  . Another great gift idea for the person on your list that has everything! Cribbage is such a fun way to spend quality family time on Christmas Day. This cribbage board is made from repurposed materials so not only are you supporting local – its environmentally friendly as well!

12). Pot Head Planters from Steeling Home . Plant lover on your list? Or maybe you went with our idea of getting them a plant for Christmas? Pair it with this plant plot from the artist run shop on 17th ave in Calgary Steeling Home. You can order these pots in different sizes or take a peruse through their online shop for some great stocking stuffer ideas!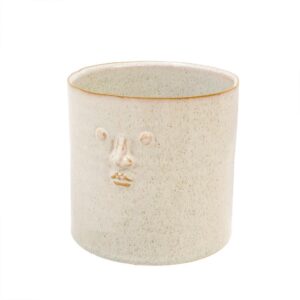 13). Okanagan Lifestyle Sweater . We can't get enough of cozy sweaters! Especially with all of this quarantining! Here's another great gift for anyone on your list. We love this green color but there's so many options you can't go wrong.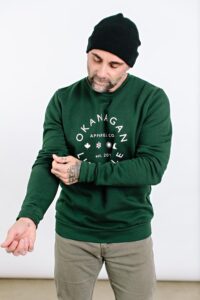 14). Market Bags . Market bags are a great gift and are made out of upcycled materials. They're located in the Okanagan so here's another gift where you're not only supporting local – they're environmentally friendly as well! You could make these the gift or even wrap your gift in them! There's so many cute patterns to choose from.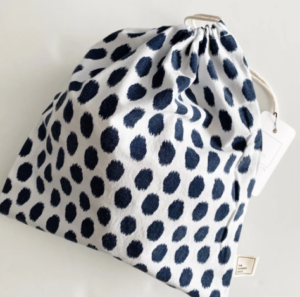 15). Self Care Essentials in a Box from Our Daily Brett . Last and definitely not least – the self care box from Our Daily Brett in Calgary. This box comes with the works – sweet treats, candles, soaps and WINE! They have different boxes you can choose from as well and they deliver!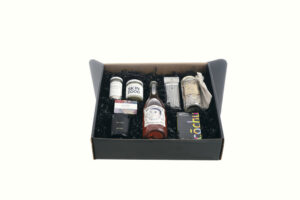 We hope this list helps you with your Christmas shopping this year!
Stay safe,
Aldebaran Homes