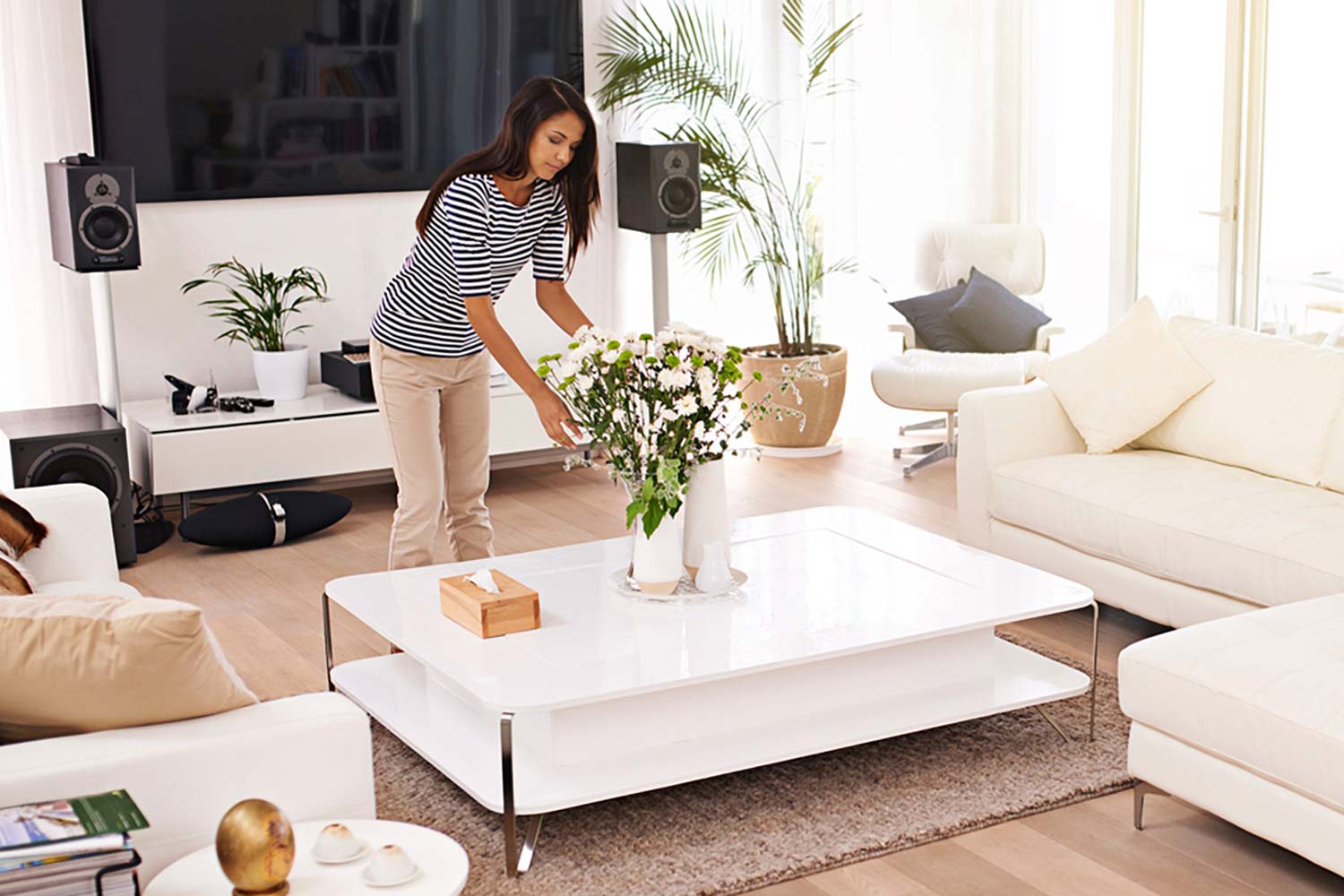 DIY Staging Tips to Sell Your Home
Much like dressing up for a first date, when selling your home staging is an important part of the process. They way your home looks could make or break a deal. Potential buyers need to be able to see themselves living in your house, but clutter can remind them of someone else living there (kind of like a bad roommate!). Buyers are all about first impressions, and following some simple staging tips can help your house move quickly:
1. Cleanliness
This is number one for a reason. Cleanliness is everything – if you can't take care of cleaning in your house people will assume you haven't taken care of some of the other big items around the house. Having a clean house will make a good first impression every time.
2. De-clutter
Before you put your house for sale, you most likely visited other listings and showhomes and saw some that really made an impression. You can make your home just as showhome worthy! Why not get a head start on the moving process and pack away a lot of the knick knacks and family photos that really personalize your home. Remove any child or pet paraphernalia. Putting these things away will not only de-clutter the space but it will also allow the potential home buyer to see how they could personalize your home to their own tastes. This will ensure that your home looks crisp, clean and move-in ready.
3. Set the mood
Mood is key when selling a home; think of it like a first date with the future homeowners. Keep the lighting dim, light some candles and put on some soothing music. This will ensure the buyers are comfortable the minute the step into your home. Making it feel warm and homey helps them to imagine all of the cozy nights in they will be spending in their new home. It's always a good idea to have scented candles or potpourri in the bathroom and fresh flowers throughout the house to keep any odors at bay.
4. Curb appeal
Make sure you are providing a grand entrance to every buyer that walks up to your front door.
This means mowing the lawn or removing snow depending on the season. Make sure all the lights are in working order, keep the front door cleaned, and make sure to polish the mailbox. If you can, add a wreath and doormat to the front door. Depending on the season you might want to freshen up the front and back yard with some colorful potted plants.
5. Keep it neutral
Neutral colors in the home can go a long way; sometimes bold colored paint put a buyer off, no matter how much they like the house. Try not to have too many color themes going on in the house, as it can feel confusing to the buyer. Keeping the color and design theme consistent allows them to like the entire house as a whole and spend time thinking of how they can personalize the house, instead of thinking of major changes they'd need to make to really like it.
With over 20 years of experience in selling homes and putting together show homes we've got lots of ideas for you. Come check out our Aldebaran Show homes and we can give you tips and tricks to stage your home to sell.
We have quick possessions and many incentives available at our Legend of Legacy project. Purchase a home from us and receive two hours complimentary interior design services from our in house design specialist Cindi Cescon.