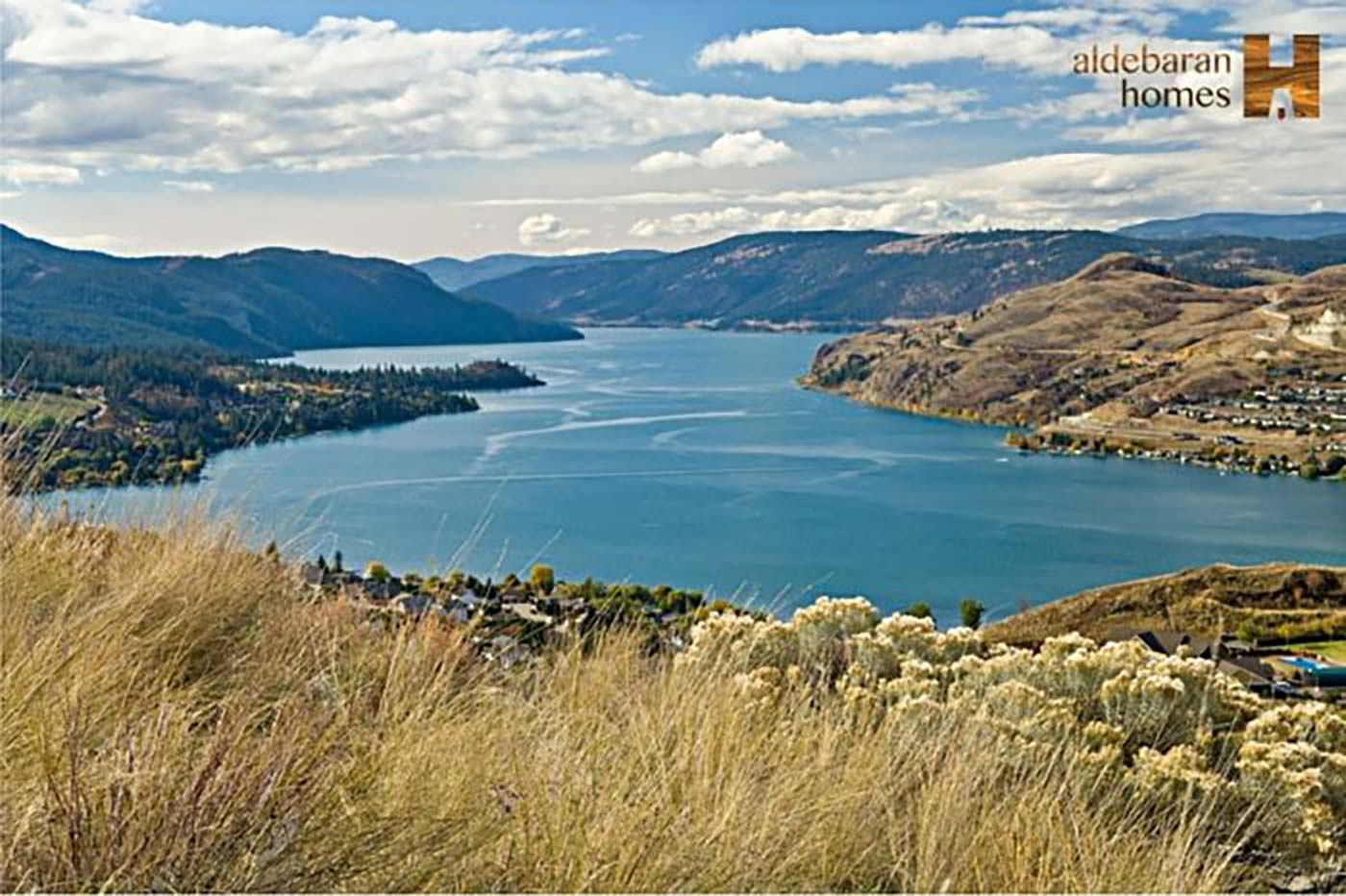 Vernon's small town appeal calls to Calgarians

Like the old Elvis Presley Top 40 hit says: It ain't no big thing, but it's growin.'
Not one chance in a gazillion he was crooning about Vernon, B.C., but the line could be a motto for this North Okanagan Valley city which is listed among the top five fastest-growing communities in the province with a population of 25,000 or more.
According to figures from the provincial government, Vernon, which has long been a destination location for Albertans looking for part-time or fulltime homes, saw its population gain 3.4 per cent last year behind only Langford, West Kelowna, Chilliwack, and Langley, says Kevin Poole, Vernon's manager of economic development and tourism.
And there is a growing east-of-the-Rockies flavour to that growth that saw the city climb through the 40,000 mark by the end of 2015.
"In my view, we are seeing a significant amount of Albertans," says Poole. "With the downturn in the oil and gas sector, many are choosing to move into the semi-retirement or retirement stage of their lives and are choosing Vernon as a location of choice."
Building permit statistics for 2015 in Vernon show 111 new single-family homes started with a value of $47.4 million, up from 105 permits and value of $41.6 million in 2014. Also for 2015, 82 new multi-family units had a value of $16.3 million, down from 132 units valued at $22.2 million the previous year.
And much of the land development and construction continues to take place at Predator Ridge Golf Resort owned by Wesbild; Turtle Mountain, with Wesbild and Everton Ridge Homes doing the honours; The Foothills, where the primary land developer/owner is George Nakashima; and Middleton Mountain, where neighbourhoods are being developed by Calgary-based Aldebaran Enterprises Inc.
"With amazing outdoor amenities, Okanagan and Kalamalka Lakes right at the doorstep, Silver Star Mountain Resort close by for skiing and hiking, golf, agri-tourism, vineyards and wineries, and the Kelowna airport just a short drive away, Vernon, I know, is poised for continued growth," says Poole.
"Oh, and don't forget about the weather," he adds.
Kerry Goulard, president and owner of Aldebaran, says Albertans continue to show interest in the Vernon home ownership market.
"We are getting good response from Alberta, in spite of the weakened economy — as well as Saskatchewan and Manitoba. We are also seeing renewed interest from those who, because of the weakness of the Canadian dollar, might be reconsidering U.S. property and are looking at the Okanagan region," he says.
Middleton Mountain developments are taking up much of Aldebaran's resources.
One is the gated community of Emerald Views with 29 two- to four-bedroom town homes and all bragging lake and city views priced from $419,900. The second is The Towns in the Ridges on Middleton neighbourhood that consists of 20 two- and three-bedrooms town homes priced from $399,900.
Over at Turtle Mountain, which is being chiselled out of the side of the mountain just five minutes from downtown Vernon, Everton Ridge Homes founder and president Jacob Kuiiken says Albertans continue to show interest despite the economic malaise hampering the province.
"We have lots of Albertans coming our way," he says. "In fact, two of the last five sales along with two lot deposits are from Albertans," he says, adding that he estimates that about 40 per cent of his buyers are from all areas of Alberta.
As for the demographic of those buyers, Kuiken is seeing everyone from full-time retirees and those semi-retired to families.
Everton Ridge is aiming to have 40 to 50 homes built by the end of this year. Currently, the average price of lot and home is about $600,000.
Residential streets stepping up the mountain providing homes with panoramic views have been carved out of the rock, carefully, so as to ensure the stands of trees, natural green spaces, and ponds are left in peace. Lot frontages range ranging from 40 to 60 feet.
When city officials, builders, and developers talk about the appeal of Vernon and its environs, weather and small town feel are part of their typical responses.
"A lot of people recognize it's a great place to live," says Poole. "It's a city with a small-town atmosphere — and you're 10 minutes from just about everywhere."
As for Kuiken, the story is much the same about the city's appeal.
"Vernon takes you in and will not let you leave," says the Ontario native who found his way to Calgary where he worked at Trico Homes.
From there, he was shipped to Vernon to head up a Trico division building in resort communities. When Trico pulled out of the Vernon area, Kuiken decided to stay behind.
"I don't know, I just liked the Vernon area, and decided to open my own company here," he says.
Marty Hope for the Calgary Herald | Source